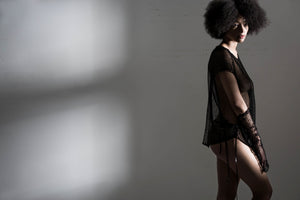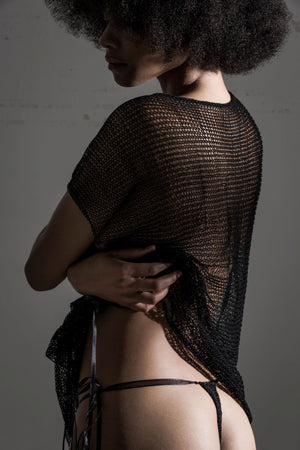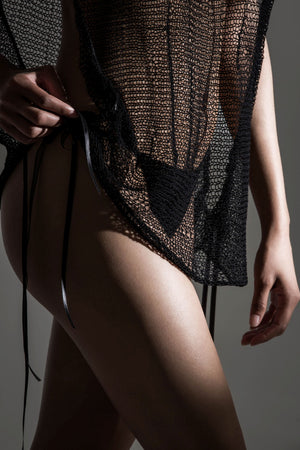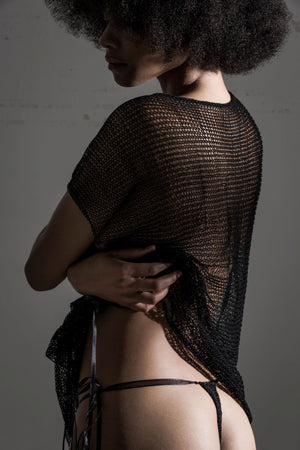 NICO TOP
When comfort and sensuality collide... The Nico top will follow you anywhere; the beach, the party, the park, or anywhere else you'd rather be. Made in a slightly oversized boxy cut, the giant sleeves can be adjusted by the ribbons. Make bows for a cute look, or plain knots for something edgier.
Mercerized cotton, satin ribbons.
Black 
Every item is made to order by hand in Montreal. Please allow 2-6 before the shipment of your item.
Worn with the Lilith Thong
Model is wearing a size S/M Contact us if you need more information