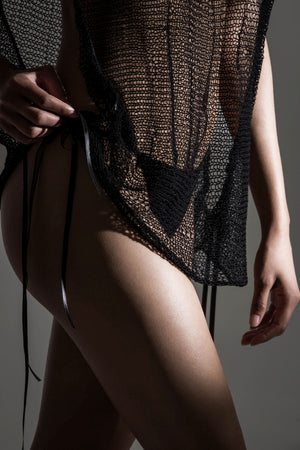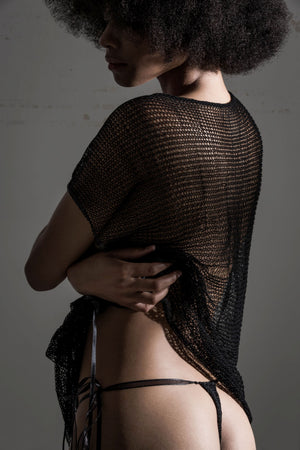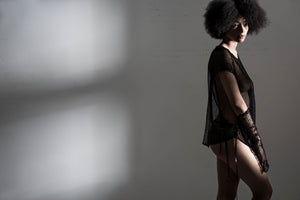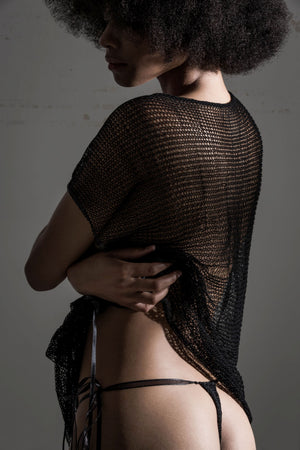 LILITH THONG
Probably one of the lightest thongs you'll ever wear; the Lilith thong is handknit in a soft linen and is worn by adjusting the ribbons on the hips. The ribbons are slightly different in the back as it is in the front to add some texture. Since this piece is so easy to adjust it makes for a perfect gift!
Japanese linen, satin ribbons.
Black 
Every item is made to order by hand in Montreal. Please allow 2-6 before the shipment of your item.
Worn with the Nico Top
Model is wearing a size S/M Contact us if you need more information