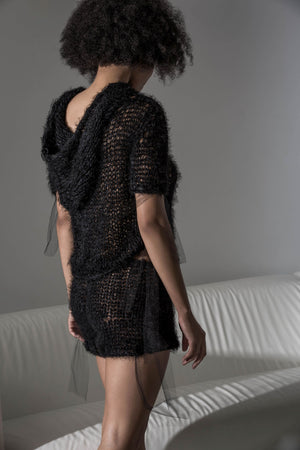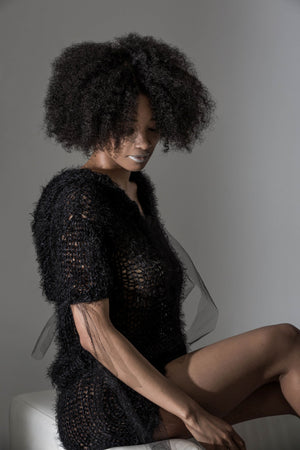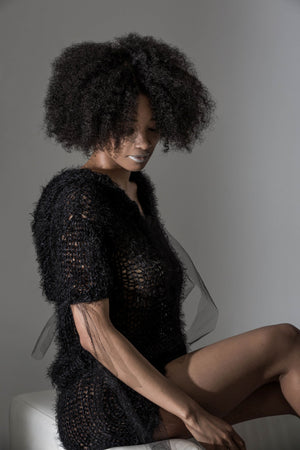 GRACE SHORTS
They're soft, they have sheen and fuzz, with the Grace Shorts you'll never want to leave the house. Or maybe you will, in them, because why not? A highly contrasting wide mesh ribbon is used to fasten the shorts and the waist and on the legs.
Silk, wool, nylon, mesh ribbon
Black
Every item is made to order by hand in Montreal. Please allow 2-6 before the shipment of your item.
Worn with the Grace Hooded Tee
Model is wearing a size 4. Please refer to the chart below to pick your size. Contact us if you need more information
| | | | | | | | | |
| --- | --- | --- | --- | --- | --- | --- | --- | --- |
| SIZING | 0 | 2 | 4 | 6 | 8 | 10 | 12 | 14 |
| BUST | 30-31 | 32-33 | 34-35 | 36-37 | 38-39 | 40-41 | 42-43 | 44-45 |
| WAIST | 22-23 | 24-25 | 26-27 | 28-29 | 30-31 | 32-33 | 34-35 | 36-37 |
| HIPS | 31-32 | 33-34 | 35-36 | 37-38 | 39-40 | 41-42 | 43-44 | 45-46 |