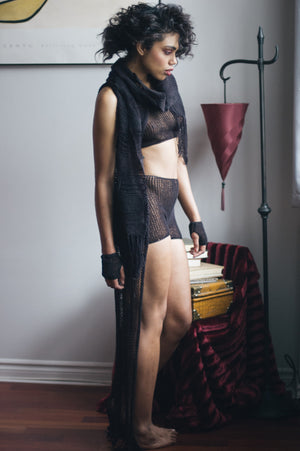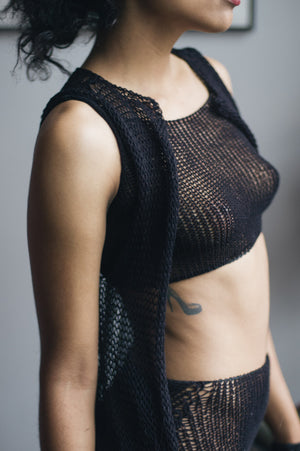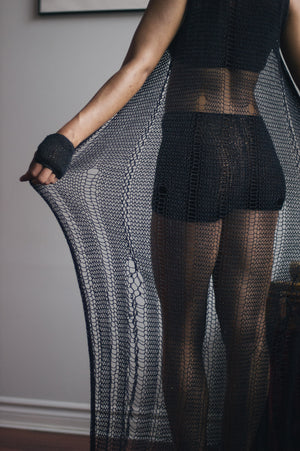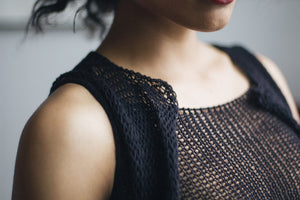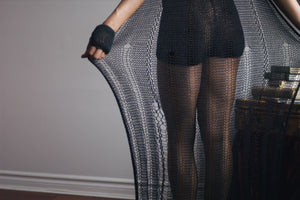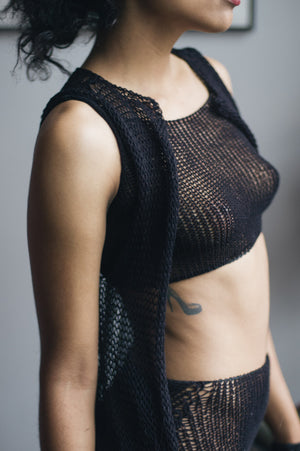 LONG VEST
This vest is the sleeveless robe you've never seen. Perfect to throw over lingerie and lounge around the house or complete any outfit in a light, tasteful manner. Square neckline, threads at the bottom and dropped stitched creating a beautiful pattern. 100% cotton, black. Model is wearing a size SMALL.
* each item is carefully handmade in Montreal, expect a 3-6 weeks shipping delay.
because of the nature of the products, refunds and exchanges are not possible. if you are unsure about the sizing or any detail, please contact us.
read our POLICY for more information. *