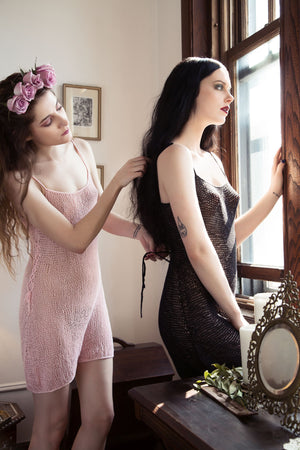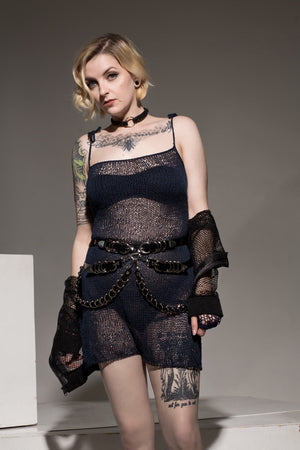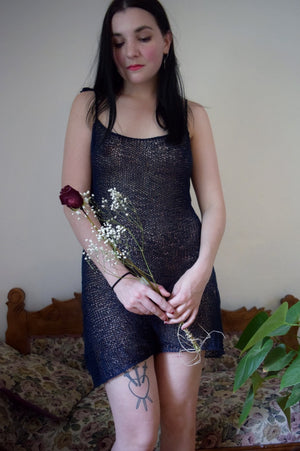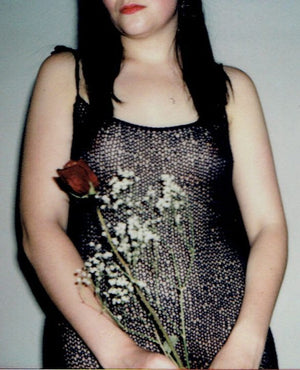 JEAN STEP-INS
The Jean step-ins are based on a style from the 1920s with a crocheted neckline and underarms.  The Step-ins were handknit in one piece so they are completely seamless for total comfort. The crocheted straps at the shoulder can be tied to your specification.  The Jean step-ins are offered with a choice of crocheted chain on the sides, crocheted ties at the back or none and is offered in black, navy and pink.
100% american sourced cotton
Hand wash cold and lay flat to dry. 
All our pieces are handmade in Montreal. Please allow 2-6 weeks for the confection of your order.
 Please refer to the chart below to pick your size. Contact us if you need more information
| | | | | | | | | |
| --- | --- | --- | --- | --- | --- | --- | --- | --- |
| SIZING | 0 | 2 | 4 | 6 | 8 | 10 | 12 | 14 |
| BUST | 30-31 | 32-33 | 34-35 | 36-37 | 38-39 | 40-41 | 42-43 | 44-45 |
| WAIST | 22-23 | 24-25 | 26-27 | 28-29 | 30-31 | 32-33 | 34-35 | 36-37 |
| HIPS | 31-32 | 33-34 | 35-36 | 37-38 | 39-40 | 41-42 | 43-44 | 45-46 |