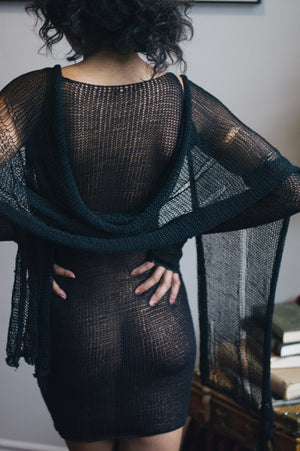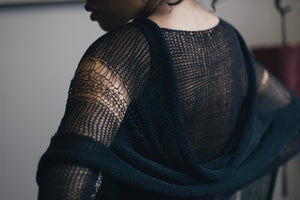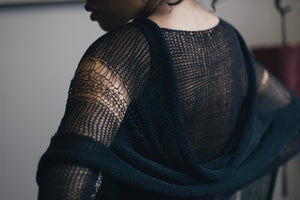 LIGHT SHAWL
Wrap it around your neck or throw it on your shoulder to add an instant edge to your look. Random dropped stiches and curling edges. 100% mercerized cotton, black. Approximately 78''x 19''.
* each item is carefully handmade in Montreal, expect a 3-6 weeks shipping delay.
because of the nature of the products, refunds and exchanges are not possible. if you are unsure about the sizing or any detail, please contact us.
read our POLICY for more information. *