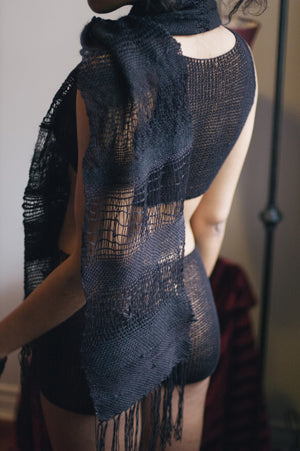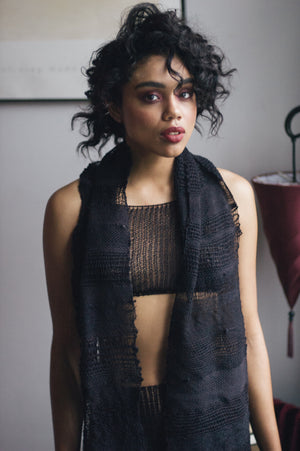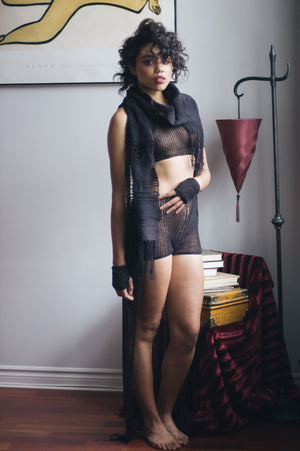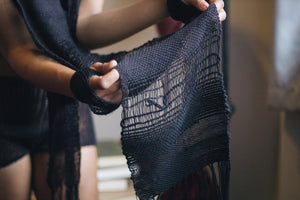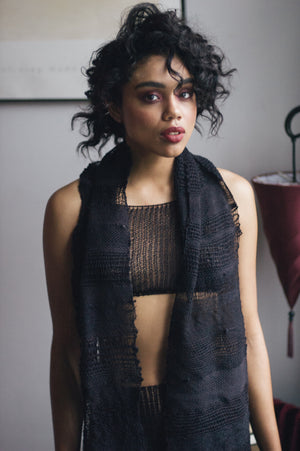 HAND WOVEN SCARF
A truly unique piece; each scarf is hand woven using different tensions as well as varying the lengths of material that are randomly following one another. Tassels at both ends. Cotton, mercerized cotton, wool, mohair, black. Approximately 76'' (88'' with tassels) x 9''.
* each item is carefully handmade in Montreal, expect a 3-6 weeks shipping delay.
because of the nature of the products, refunds and exchanges are not possible. if you are unsure about the sizing or any detail, please contact us.
read our POLICY for more information. *